Start Off Strong
When you join Morgan Properties, we believe that your success is our success. In addition to an extensive library of quickly accessible guides, how-to videos, and step-by-step instructions, each position has an onboarding plan created by industry experts that combines self-guided learning with interactive live classes. You will also have access to a team of training professionals, who are fully dedicated to your development and education.
Pay it Forward
Since we hire the best, it only makes sense that we place a high value on peer-to-peer learning. With a multi-layered structured Mentoring program, you will have the opportunity to learn from your colleagues as a mentee and to develop your leadership skills by becoming a mentor. As a mentor, you will teach new hires and newly promoted team members about the core components of their jobs, demonstrate Morgan's values, and support growth through individual and group coaching sessions. Most importantly, we ask for all mentors to share their own unique experiences and personal tips to highlight the many paths to success at Morgan Properties.
Our primary focus is to provide all employees with the tools to effectively develop their teams and offer exceptional service to all customers while maintaining a high level of operational efficiency.
Learning & Growing

Regularly Scheduled One-on-One Feedback & Development Sessions
Tuition Reimbursement Program
Anniversary Recognition
Annual Awards & Recognition
Diversity and Inclusion Programming
Financial

Healthcare and Dependent Care Spending Accounts
401(k) Plan with Company Match
Apartment Discounts
Mobile Phone Allowance
Morgan Essentials – Quarterly Allowance to Cover Essential Work-Related Needs
Leasing Commissions
Renewal Bonuses
Team Safety Training Awards
Yearly and Quarterly Bonuses
Employee Referral Bonus
Vendor Discounts
Work/Life Balance

Paid Vacation and Sick and Safe Leave
Paid Holidays, Including One Floating Holiday
Paid Parental Leave
Adoption Assistance Program
National and Regional Company Events
Volunteer & Community Service Opportunities
Health & Wellness

Comprehensive Medical Plan with HRA, Includes Prescription Drugs
Comprehensive Dental and Vision Plans
Short-Term and Long-Term Disability Plans
Life and AD&D Insurance Plans
Accident, Critical Illness and Hospital Care Plans
Employee Assistance Program
Behavioral and Mental Health Virtual Care
Make This Your Career
We don't just invest in buildings, we invest in you. At Morgan Properties, we believe that each employee has the opportunity to do great things and we want to help you reach your goals. Besides providing a tuition reimbursement program, paying for industry designations, or continuing education credits, we have also developed our own in-house Professional Development Programs. These programs provide opportunities for top-level team members to grow and develop skills to fast-track their career advancement.
For those who prefer self-guided learning, we also offer micro-certifications to build up your verified skill set and set you apart when applying for your next position at Morgan. Whether you are new to the industry or have years of experience, we have the right series of courses with various delivery methods to get you ready for the next step in your career.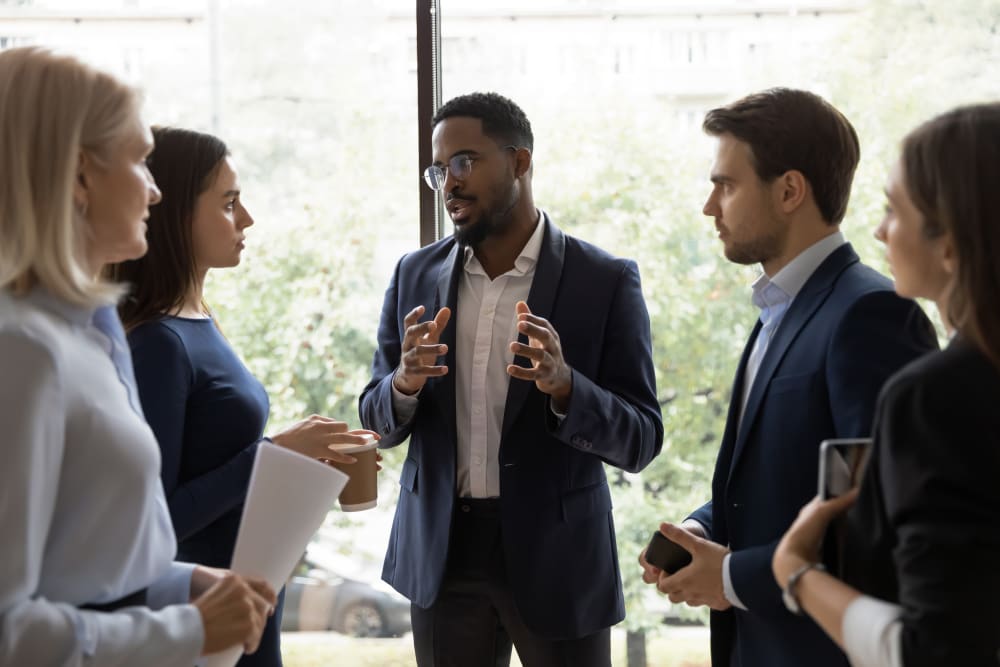 Learn to Lead
Training doesn't stop once you join Morgan Properties.  With an inclusive culture of ongoing learning and development, continuing your education is prioritized through all levels of leadership. Want to get management experience but don't know how? 
We have you covered with our exclusive Leadership Academy. This 5-class series targets new managers within the first 3-6 months of their position. New leaders will emerge with a better understanding of the critical competencies of effective people management and an ability to confidently drive successful business results. This program provides all new managers (through promotion, new hire, or acquisition) with the tools and techniques to become more impactful leaders, because we are only as strong as our weakest link.